Learn from basic
We help you to understand the structure and the hidden secrets of market from Basics of Stock Market and how you can earn money from the market
Process Building
We help you to build your own process of trading and investing based on back testing and front testing that suits your trading style.
Psychology Building
Our Course helps you to gain skills and right psychology required in market.
Risk Management
Risk Management is the key towards profitable journey. If you don't know how to manage your risk then you will not be able to capitalise on your skills.
Live Market Support
You will get live market support by our experts through our mentorship program that helps you to overcome real time difficulties
Co- Working
You can access Institute Premises even after completion of our course that will give you the perfect trading environment
Stock Homes - Stock Market Classes in Indore
---
Stock Homes Institute is the Best Stock Market Institute in Indore that helps you to discover your Trading and Investing Skills with Our Online Stock Market Courses in indore and Offline Stock Market Classes in indore. Apart from learning skills and building strategies, psychology will play the key role in the success of your trading career. Now after analyzing the market closely, we are keen to share our knowledge pool with the ones who want to learn the art of investing.
Investing Or Trading without education and right approach is mere speculation and the one who lacks it fear the most. We provide personal attention to all our students and always try to get the best out of them.
Every Sunday Stock Screening
Dilpreet Singh Bhatia
Founder- Stock Homes- Institute
---
My Stock Market Journey started when I was 18 years old in 2012, After my 12th exam I have seen a stock market institute in indore ad in the newspaper and then it all changed. A cricket lover boy suddenly becomes a stock market trader in 4 months then it all changed and it was like a passion and for that I left everything behind. My cricket, college everything and I started job to master my stock market skills. I bought my first bike at age 20 and car at the age of 23 without loan & my father's help because I master my Trading System and systematically invest into stock market.
In 2019, Me and Ms Abhya Yadav ( Co- Founder Stock Homes- Institute) started Stock Homes- Institute with the vison to empower young students towards Financial Freedom and help them to understand there is no better way to grow your money than stock market with systematic process and emotion less Trading & Investing. We have that process which helps anyone to understand stock market in simplest way, trade with systematic process and helps you to become Full Time Trader & Investor.
We understand what it takes to start journey in stock market and we are ready to help students to make their own way towards Financial Freedom.
We are offering the best Stock Market Training Program in Indore which we have divided in 3 Modules. 1st-Advance Trading Program is For Traders who wants to learn Option Trading and develop Technical Analysis Skills, 2nd- Wealth Creation Program is For Traders and Wealth Creators in which you learn to make regular Income through Options and at same time you create wealth through our Stock holding strategies without taking much risk, 3rd – Certification in Financial Market is for those who want a complete Trading and Investing knowledge in Equity, Options, Commodity, Currency, I forex and Cryto..
Get Full Information
We know most of the stock market traders repeatedly make the same mistake and end up taking huge losses. Now we are here with a Solution to your Biggest Problem. Our Mentorship Program is for Intermediate Trader who already has Knowledge of stock market but fails to convert that knowledge into Consistent Profits. In this Program, we will assign you with a certified research analyst mentor who is also a Profitable Trader. Mentor will help you to conquer your fears and helps you to develop right mindset.
Get Full Information
Benefits of Enrolling In Our Courses
---
Strategies for Everyone
Either you are Trader, Investor or Newbie. We have everything for everyone that helps you to create your own Trading Style and Earn Consistent profits
Easy Approach
Our Simplified trading approach helps you to build your way towards Profitable Trader and Wealth Creator
Our Community
Life time access to our Informative Community that helps each other by sharing trading opportunities and market updates on regular basis that helps you to grab opportunity in market
Psychology
Skills is not enough. We help you to control emotions, greed and fear to become successful trader
Sunday Stock Screening Session
Every Sunday we have Stock Screening Session for our Community to help them make their own trading plan for the week
No time bar For Practice
You can visit institute for practice even after your course completion, practice for as much time you want and trade under guidance of your mentor
No Language Or Age Barrier
We don't have a language barrier ,we teach in both hindi and english by we can connect with each and every student
Doubt Solving
If you have a doubt, you will get the solution even after course completion with no extra cost
Feedback By Our Students or Professionals
---
In my opinion Stock Homes Institute is probably the best place in Indore to learn technical analysis. The environment here is very friendly and welcoming. Ample support is given to students along with life long community support after the completion of the course.
Anmol Singh
Student & Website Developer
No doubt the Stock Homes Institute is Best Institute and of course dilpreet sir teach very wellll , the way he teach is amazing..very kind and supportive…
I will recommend everyone who is watching this guys u must go and take a trial..
Abhishek Inani
Student & Full Time Trader
Earlier when i haven't join the class i was not able to take trade by my own..!! I was afraid of taking the trade and was making mostly losses!! But after joining Stock Homes Institute and in guidance of Dilpreet sir now i am fully confident in my trades and gain lots of knowledge during the classes.
Pratik Khandelwal
Student
I was new in this field and had no knowledge about stocks and I am very happy that I came in touch with Stock Homes Institute where I learnt every thing from beginning and Dilpreet Sir supported me through out my journey, everyone is so helpful. I highly recommend Stock Homes Institute  to everyone who actually wants to learn and grow in share market.
Thank you sir for your support and teachings.
Priyanka Joshi
Student & Yoga Instructor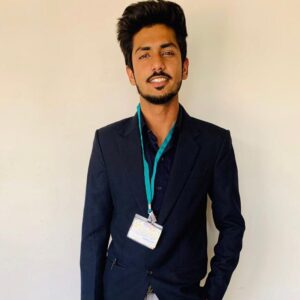 It is great experience to learn trading from Stock Homes Institute. Dilpreet sir and Abhya Ma'am both are very supportive. Best thing about institute is we do practice at institute only as long as we want also after completing the course we go to institute and do trading with other students.
Tohid Ahmed
Student
One of the Best Institute for Stock Market Training…
Feels so easy with the process of teaching by Dilpreet sir… Really helpful for any doubts and queries… !! Highly recommended ✅
Aakash Hora
Student
I'm currently studying here and the course is about to finish. My learning experience here has been amazing till date and the concepts related to stock market have been very well taught. Dilpreet sir is one of the most amazing coach for the ones who want to learn about stock market.
Keshav Rathi
Student & Software Engineer
Very friendly and fun environment in the class, which makes the learning interesting and easy! Also, Dilpreet sir (The founder and trainer) is very cooperative and helps you with all your doubts and lets you stay for practice even when the class is over.
Priyansh Khushwani
It's been a year since I joined Stock Homes Institute, trust me it was one of the best decisions taken by me regarding learning about the Stock market. Dilpreet sir was very helpful and did an excellent job of teaching me technical analysis as well as fundamental analysis. Live classes and continue support from sir is very helpful to learn quickly and easily about the market. It just took me a few day's to recovered all my previous losses, I also recovered the fee before finishing the course. I am very thankful to Dilpreet Sir. It was my pleasure being a part of the Stock Home Institute family, Of course, I will recommend joining Stock Homes Institute to all, those who are looking forward to learn about the stock market and want to build financial freedom.
Amit Tiwari
Student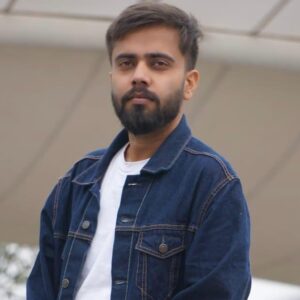 In my view, the most important factor for any student in any institute is the process of learning and the process of stock market learning in Stock Homes Institute is so good that every student enjoys learning the complicated things of stock market very easily. If I share my own experience, I am an engineer and I had no knowledge of stock market at all, but I wholeheartedly thank our mentor Mr. Dilpreet Singh Bhatia, who has covered every important topic of stock market both practically and theoretically explains very easily. And I am not speaking this for any tempting advertisements, which was my experience, I have told only that. When you go there I am sure you will feel the same. Best Stock Market Classes in Indore indeed.
Saurabh Sharma
Student
If want to learn about stock market…than you can definitely join this Stock Homes Institute…. faculty is friendly and knowledgeable…they have good technical knowledge…that works in market properly ….I strongly recommend Stock Homes Institute… Best Stock Market Institute in Indore till no
Ishu Sharma
Student
I have done the ATP course from Stock Homes Institute..This is a great Course even that's the very great institute ever the concepts have been explained in an excellent manner with live examples. So I highly recommend Stock Homes Institute for any course And I don't think anyone can teach it better than Stock Homes Institute.. Specially Thanks to Dilpreet Sir for guiding me…
Satvinder Kalra
Student